Publications – TUM Forum Sustainability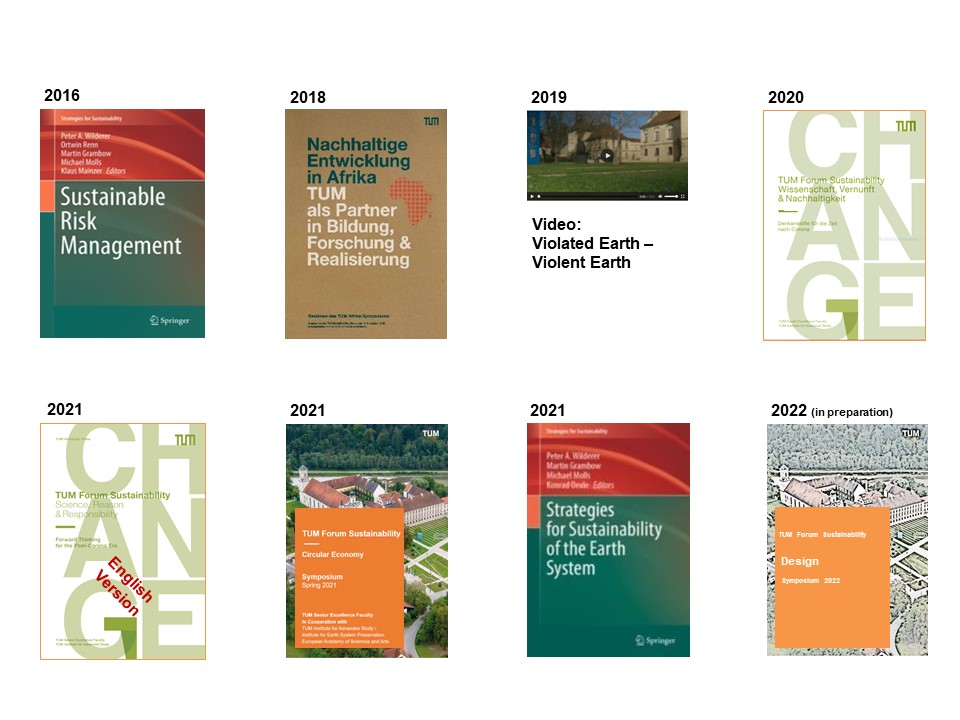 The TUM Forum Sustainability is an initiative of the TUM Senior Excellence Faculty in cooperation with the Institute for Earth System Preservation IESP e.V. and the TUM Institute for Advanced Study. The aim of the initiative is to bring the topic of sustainability, from an interdisciplinary and scientific perspective, into greater public focus. In addition, decision-makers in business and politics are to be supported in their sustainable actions by providing concrete examples and recommendations for action.
The publications usually arise from the result of scientific symposia, projects or working groups of the TUM Senior Excellence Faculty in collaboration with high-ranking national and international scientists, both inside and outside TUM.